December 2019 Goals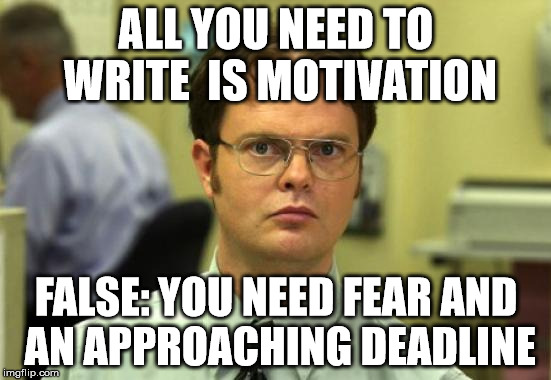 As usual Dwight K. Schrute is right. The end of the quarter is here and I've got a few things I want to check off my to-do list before the decade ends.
Virginica Gonad Methylation:
Found motivation! :tada:
Created new figures based on edits
Gigas Gonad Methylation:
Presented at the 2019 Graduate Student Symposium
Other:
Wrote ocean acidification questions for the midterm
Submitted committee meeting paperwork
December Goals:
Virginica Gonad Methylation:
Address all edits and send out for another review
Clean up repository and add relevant supplementary material
Prepare metadata for BCO-DMO submission
SUBMIT THAT PAPER!
Rejoice.
Gigas Gonad Methylation:
Figure out if more samples should be sequenced…maybe using a Swift kit due to low DNA yield?
Attempt GO-MWU enrichment and DMG analysis
Other:
Finalize sample preparation flowchart for methylation analysis
Figure out next steps for C. virginica sperm analysis
Write questions for the final
Present at Huxley Environmental Speaker Series
Written on December 1, 2019